Source: Source:
jimmychurchradio.com
,
richardcassaro.com
Richard Cassaro joins us live from Madrid, Spain and we talk about his two archaeological discoveries: the Triptych and the God Self Icon. Images for this show are on the website on his page. We also discuss Freemasonry, the lost religeons, Egypt and South America. -jimmychurchradio.com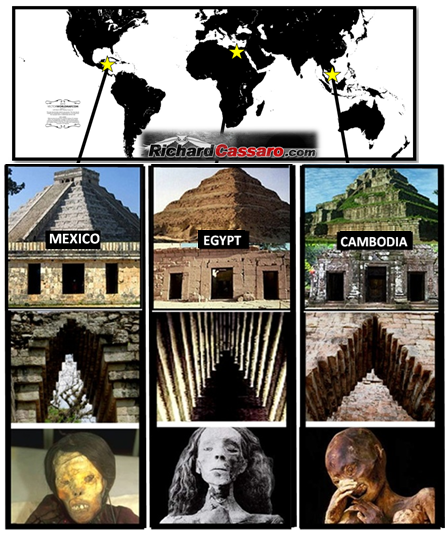 No records exist of any contact between these civilizations. How, then, can we explain parallels like pyramid construction, corbel arches, and mummification?
-Richard Cassaro